Holiday Gift Guide 2013
Hark that "Shop Small" carol and purchase from Catskills businesses this season! Thanks to all who joined the movement to "Shop Small" and who shared their favorites places and gift ideas. Check out the Fresh From the Catskills Holiday Gift Guide Page for a dozen easy reference breakouts for honey, maple, fiber, caterers, and more.
---
Restaurant Gift Certificates
Who can say "no" to a night out on the town? Leave the cooking (and after-meal clean-up) to the professionals -- give a gift certificate to one of the seven Pure Catskills members using local food on their menus.
Try out Dancing Cat Saloon at the Catskill Distilling Company, a fun affordable eatery that features live music and regionally sourced ingredients... a place you can share with friends, family and maybe that first date with someone special. But don't take our word for it -- get a second opinion from these foodie write-ups in Catskills Food Guide from the Watershed Post.
---
Fresh From the Catskills
The holidays are a multi-sensory experience: see, smell, taste and enjoy! Adorn your home with fresh-cut garland draped across the fireplace mantel and a front door wreath to greet long-since-seen guests. Fill your home with scents of evergreen and long-lasting decorations. Find them at winter regional events listed in the Pure Catskills web calendar or in the Cut-Your-Own-Tree locations featured in the Catskills Holiday Gift Guide.
Charlie at Hurd's Family Farm tells you in this video why you should buy a local Christmas tree from family farms like Hurd's.
---
Winter Holiday Markets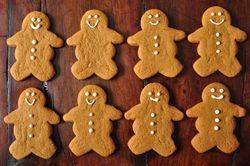 Brave the winter chill with these indoor December farmers' markets:
Sullivan County Farmers' Market Association's Sunday Callicoon Market, Sunday 10- 2 p.m.

Greater Stamford Chamber of Commerce Pop-up Holiday Market on the 19th, 2:30-6 p.m.

Maple Shade's Christmas on the Farm on the 14th and 15th from 10-5 pm.
---
Wood Gifts, Too!
Hand-turned bowls, turkey calls and candlesticks, all made from Catskills forest woods, are one-of-a-kind gift ideas found readily at Catskill WoodNet. This network of local businesses harvest and manufacture wood products from New York's Catskill Mountain Region, creating sustainable working landscapes through forest resources that protect water quality. No two gifts are alike when you work with wood, like these tree-to-bowl creations from Katrok Woodworks.